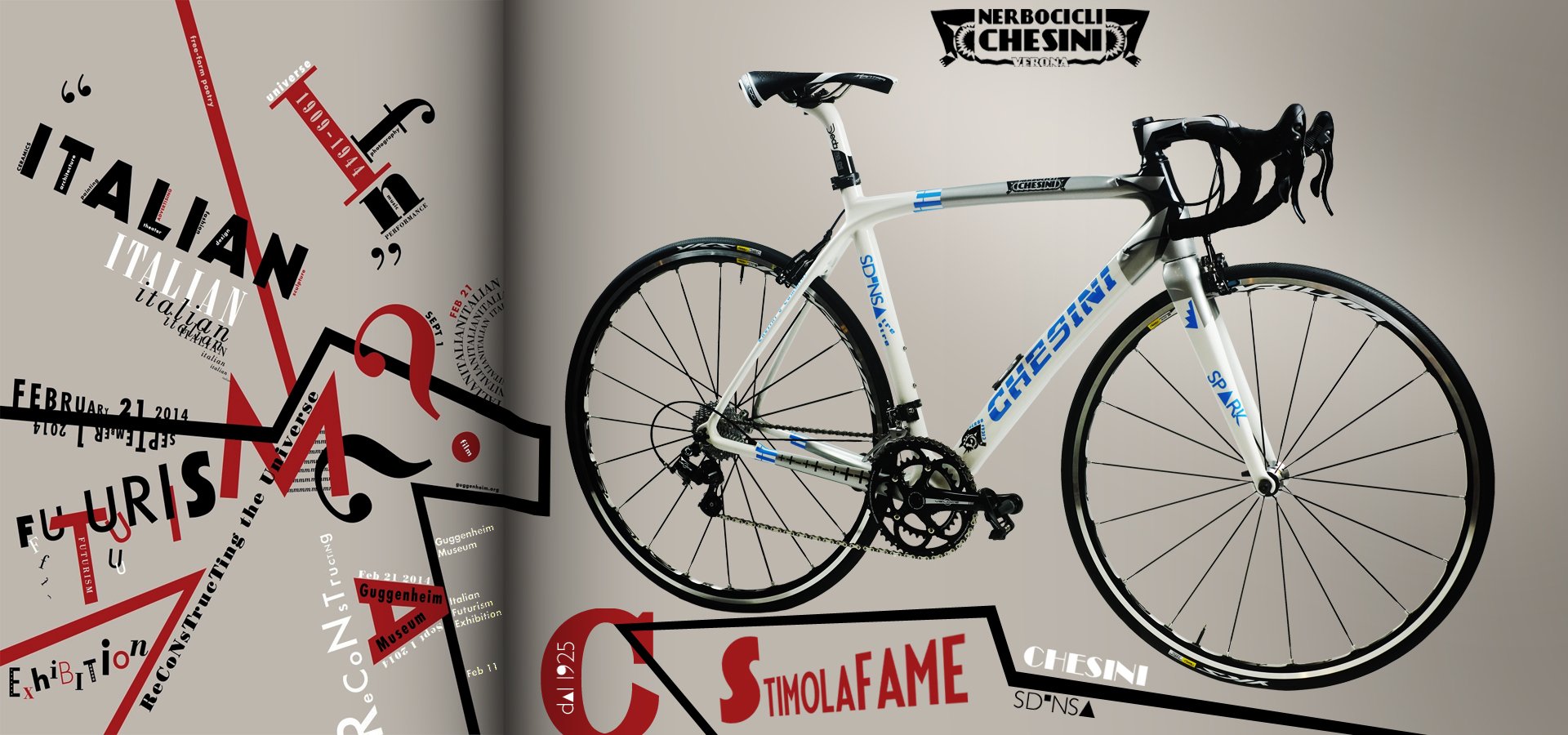 If you can't get rid of your mass produced frame addiction, at least don't go for an ordinary and impersonal frame. In this category you will find our design and graphic proposals; some are made by visiting artists that have signed and numbered their creations.
Italian futurism is the artistic movement that more than others has glorified technology, speed and strength. Road bikes are a perfect fit with these movement's ideas, as they have always been associated with power and the pursuit of velocity. This design features the some of the signature expressions of Futurism including a general disregard for symmetry, formal rules and codified appearance. It's the perfect fit for anyone that likes to be out of the ordinary and exempt from conventional formalism.
Contact us for more info
Top tube real
-
-
-
-
-
-
Top tube effective
535
549
556
573
581
589
Seat tube real
-
-
-
-
-
-
Seat tube effective
500
520
540
560
580
600
Head tube
132
147
162
182
200
220
Seat tube angle
74°
74°
74°
73,5°
73,5°
73,5°
Head tube angle
72°
73°
73°
73,5°
73,5°
73,5°
In this case "Seat tube effective" is the size from center of BB and the end of the seat tube and identifies the size of the frame.
Ask for information