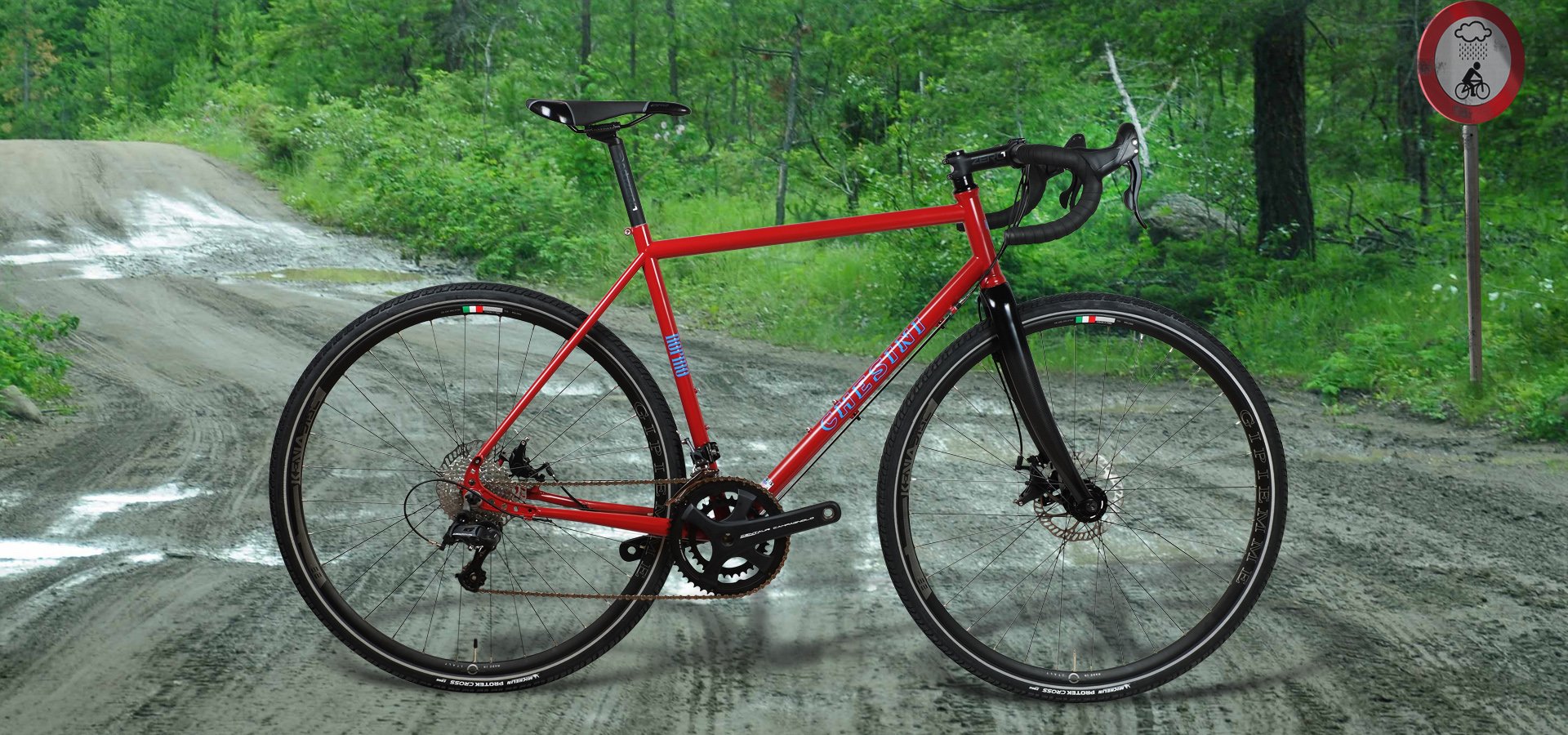 While our production in steel bikes remains on a "custom" basis, as we can see on our web-site, we wanted to build an "entry level" model able to meet a wider range of enthusiasts about gravel bikes, of course the quality of construction remains unchanged. We called this bike NORMO. And you can buy it by our on-line-shop.
For lovers of "dirty roads" here is the perfect bike. Suitable for all terrains, dirty or not, paveded or not, wet or dry, with this bike you can push yourself on new and unexplored routes. Suitable for work, for city routes but also in the green along newly-traced roads.
Tested components and super reliable, easy to maintain and without "frills", which for convenience we call "normal", to be able to offer a gravel bike, NORMO precisely, at an amazing price. So without scarifying the quality of the materials, Columbus Zona tubes and microfusion components, carbon fork, building of the frames and assembly of the bikes in our workshop in Verona.
The NORMO is offered in five sizes, three groups, four handlebar stem sizes and two tire sizes, with mudguards or without. Now you have no more excuses, now you can go in the wind.
From Euro 2.130,00 (VAT included) FOR COMPLETE BIKE. Frame and fork only Euro 1.300,00.
go to the shop
| | |
| --- | --- |
| Tubes | Columbus Cromor, Zona and Spirit. |
| Bottom bracket | BSA |
| Dropouts | CHESINI post mount Q.R. |
| Welding | TIG |
| Brakes | mechanical disc post mount |
| Fork | 1 - 1/8" Trekking/Cross carbon/alumiunium Q.R. |
| Head tube | 38 mm |
| Head set | integrated |
| Seatpost diameter | 27,2 mm |
| Cables routing | external. |
| Head tube logo | painted. |
| Graphic/colors | red with light blue logos. |
| Other | front and rear fender bosses. |
Ask for information