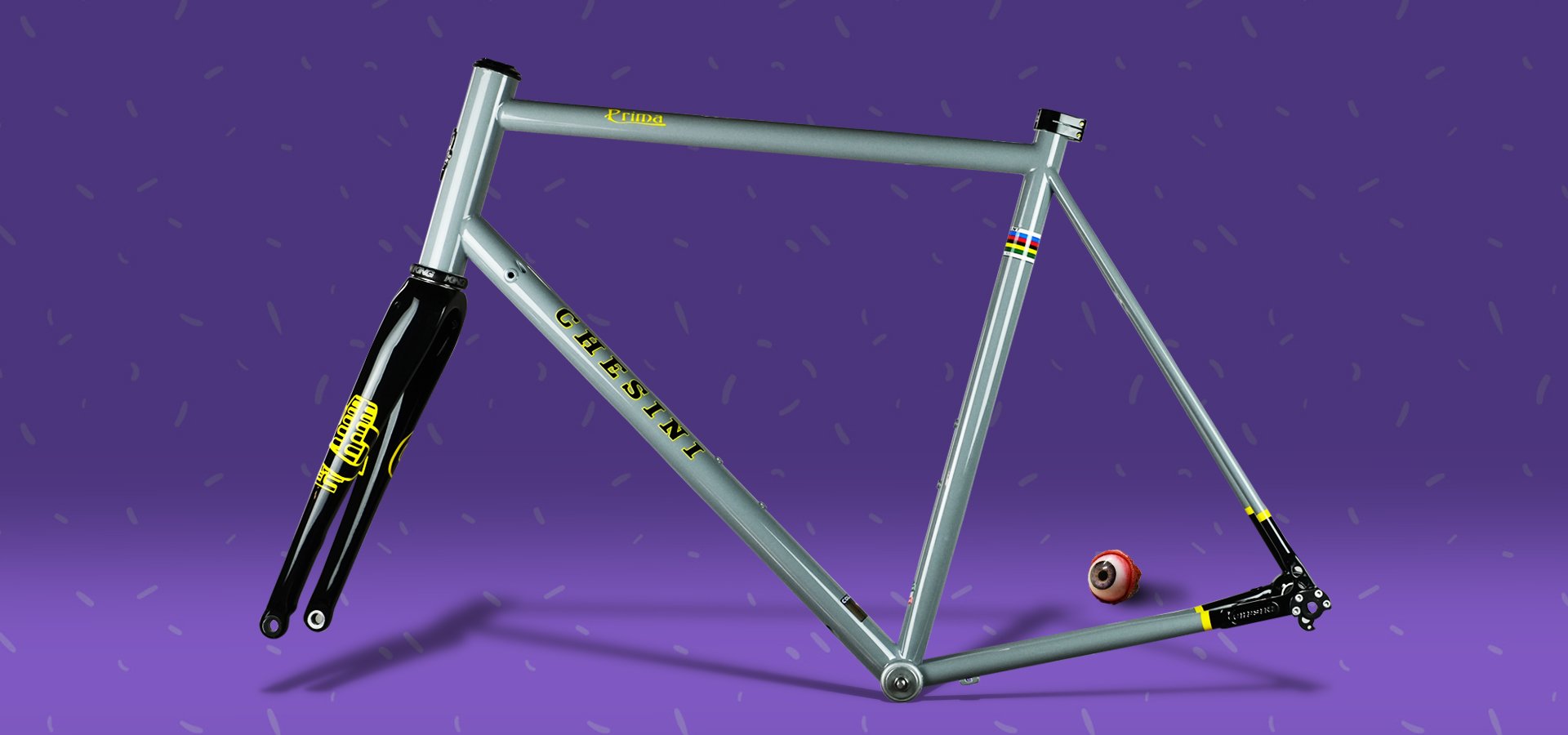 Slooping geometry. Columbus Spirit Oversize tubes, tig welding (filet brazed optional). Asymmetric chain-stay, eliptical diameters of the seat-stays, ovalized section of the seat tube at the bottom bracket, head tube 1"1/8-1"1/2, bottom bracket T47, Columbus Furura carbon fork. Custom size and colors. Frame with very limited lateral flexion while maintaining the ride comfort at the highest level, without equal in the long distances or on roads with rough or bumpy road surface.
This version is for disk brakes, standard of disc brake is flat mount and the supports were specifically designed for Chesini with the logo engraved on a chromed plate.
Painted in gloss "seal" gray and black with some details in yellow. Head set Chris King in black "jet" color.
From Euro 2.450,00 (frame and fork, no headset, 22% VAT included if/ when applicable).
Contact us for more info
Tubes
Culumbus Spirit H.S.S. (*)
Frame weight (M size)
1,690
Fork
Culumbus Carbon "Futura"
Junctions
Tig welding
Head tube
1" 1/8 - 1" 1/2 external
Internal cables
Brake Gear opt
Geometry
Compact

All models: BB BSA or T47. Seat post 27,2mm. * Custom shaped for CHESINI - Custom size/geometry and graphic.
Compare all models
Ask for information