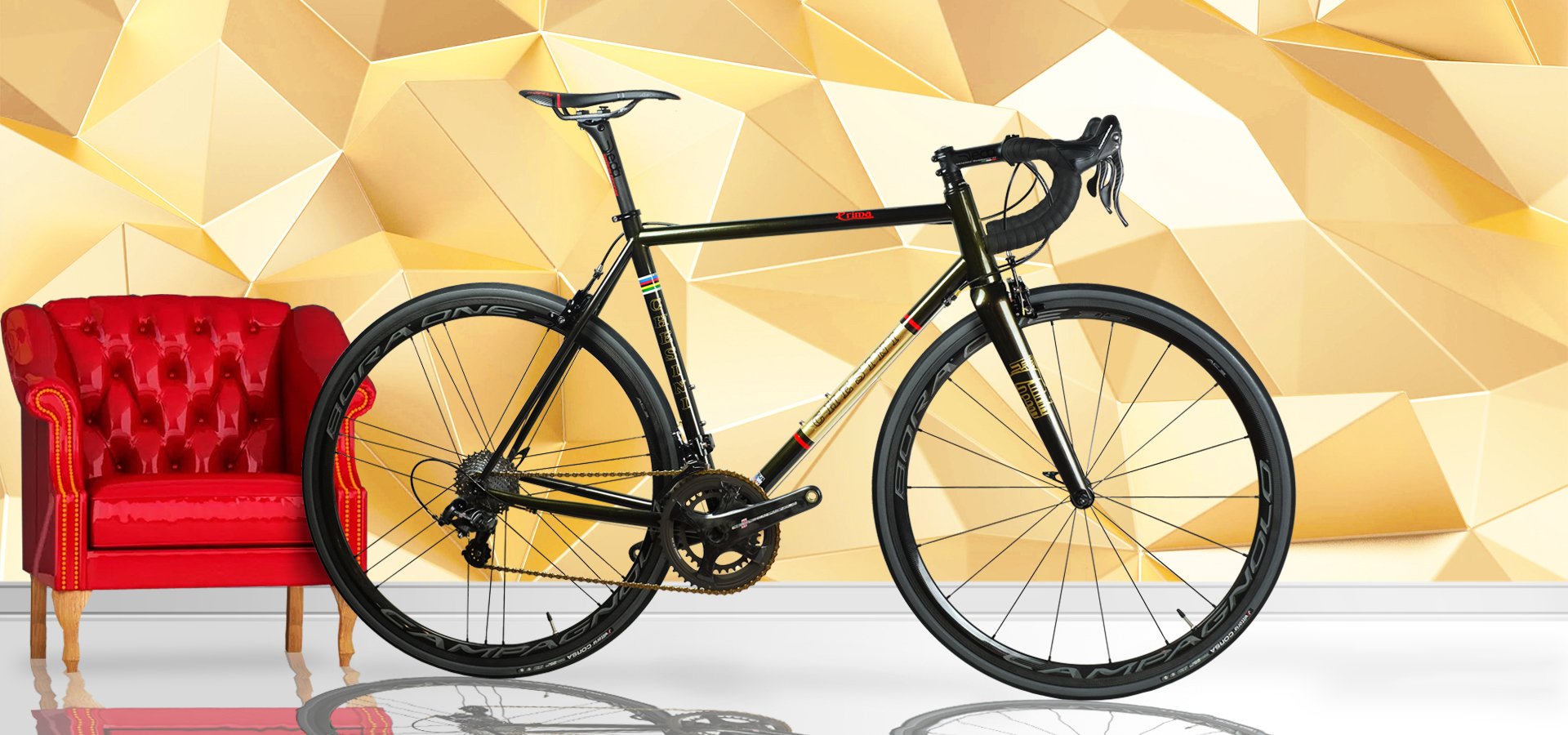 New and even more precious graphic design for the best seller Prima. In addition to the gold leaf band on the down tube, here we used a special painting containing suspended gold dust. Simply spectacular. Sloping geometry. Columbus Spirit Oversize tubes, tig welding (filet brazed optional). Asymmetric chain-stay, eliptical diameters of the seat-stays, for a limited lateral flexion while maintaining the ride comfort at the highest level, without equal in the long distances or on roads with rough or bumpy road surface. Head tube 1"1/8-1"1/2, bottom bracket BSA (T47 option), Columbus Futura carbon fork. Custom size, geometry and colors.
From Euro 2.320,00 (frame and fork, 22% VAT included if/when applicable).
Contact us for more info
Tubes
Culumbus Spirit Oversize (*)
Frame weight (M size)
1,720
Fork
Columbus FUTURA
Junctions
Tig welding
Head tube
1" 1/8 - 1" 1/2
Internal cables
Brake Gear
Geometry
Sloping

All models: BB BSA or T47. Seat post 27,2mm. * Custom shaped for CHESINI - Custom size/geometry and graphic.
Compare all models
Ask for information