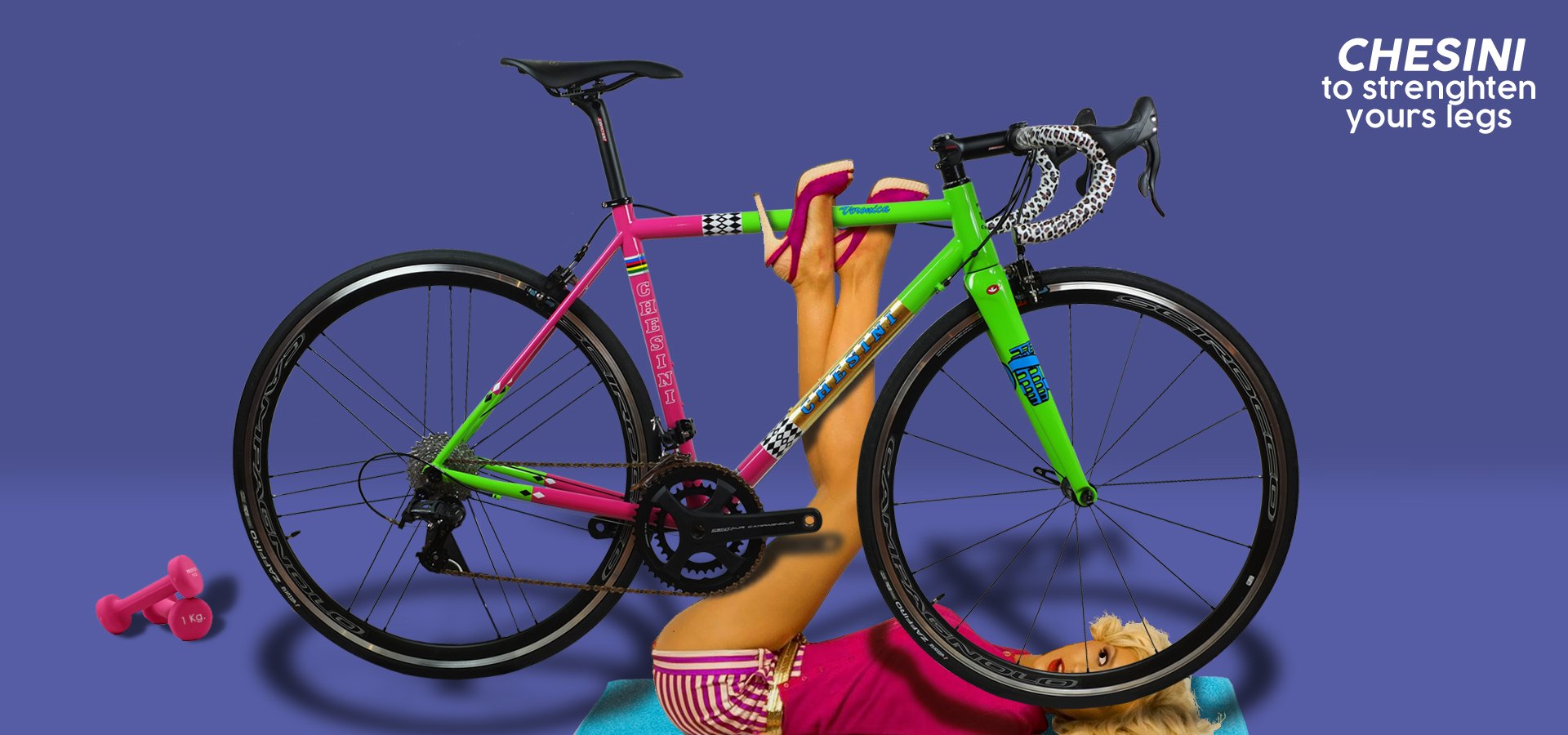 For those not satisfied with the usual bike. For those who like to be noticed a pop-glamour look for this "Prima Nica". Precious for its finish in gold leaf on the down tube, graphics and unique colors that certainly do not go unnoticed.
Slooping geometry. Columbus Spirit Oversize tubes, tig welding (filet brazed optional). Asymmetric chain-stay, eliptical diameters of the seat-stays, head tube 1"1/8-1"1/2, bottom bracket BSA (T47 optional), Columbus Futura. Custom size and colors. Frame with very limited lateral flexion while maintaining the ride comfort at the highest level, without equal in the long distances or on roads with rough or bumpy road surface. Absolutely comfortable even in the living room :-)
From Euro 2.320,00 (frame and fork, 22% VAT included if/when applicable).
Contact us for more info
Tubes
Culumbus Spirit Oversize (*)
Frame weight (M size)
1,720
Fork
Columbus FUTURA
Junctions
Tig welding
Head tube
1" 1/8 - 1" 1/2
Internal cables
Brake Gear
Geometry
Sloping

All models: BB BSA or T47. Seat post 27,2mm. * Custom shaped for CHESINI - Custom size/geometry and graphic.
Compare all models
Ask for information